Sunflower Light
LIVE : people are also looking at this product.

Only products in stock.

Free Shipping
TRANSFORM YOUR  GARDEN, LAWN, OR DRIVEWAY INTO A FAIRYTALE! ✨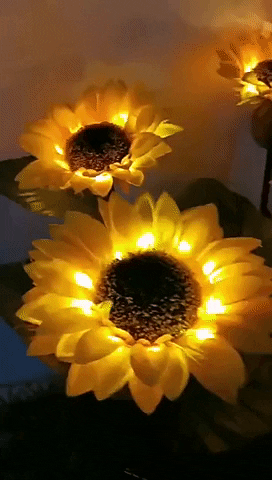 Fully powered by the sun, these flowers automatically light up in the dark to illuminate your garden and pathway. No wiring or external electricity is required for use, they will glow in the night thanks to the solar energy absorbed during the day.
The flowers' petals exquisitely imitate real flowers. They are perfect as path lights and in-ground lights to illuminate your garden and pathway. 
You can bend the stems and leaves into different angles and styles to create a unique flower arrangement for your house.
IP65 Waterproof and Durable, package comes with screws, and an installation set, no wiring required, install anywhere you want.